Video is essential to political campaigns or news coverage of them. PBV has the experience your candidate, campaign, or news agency needs. We've got experience most political video makers don't have. Like March 18, 2016 when this Trump rally in Salt Lake City got nasty. I was covering the visit for a European news agency when trouble broke out. 31 years of experience kicked in and I battled my way through the angry crowd to get the action while my competitors stood on the sidelines. Yeah, it's scary. But it's what defines a professional. Click the pic to play the video.
We're currently managing two big projects, one for University of Utah Health. We're making a series promoting the Center for Medical Innovation's annual Bench-to-Bedside competition in March. These instructional videos are posted on a website for students to learn how to enter their new product designs and win up to $50,000 to help take them to market.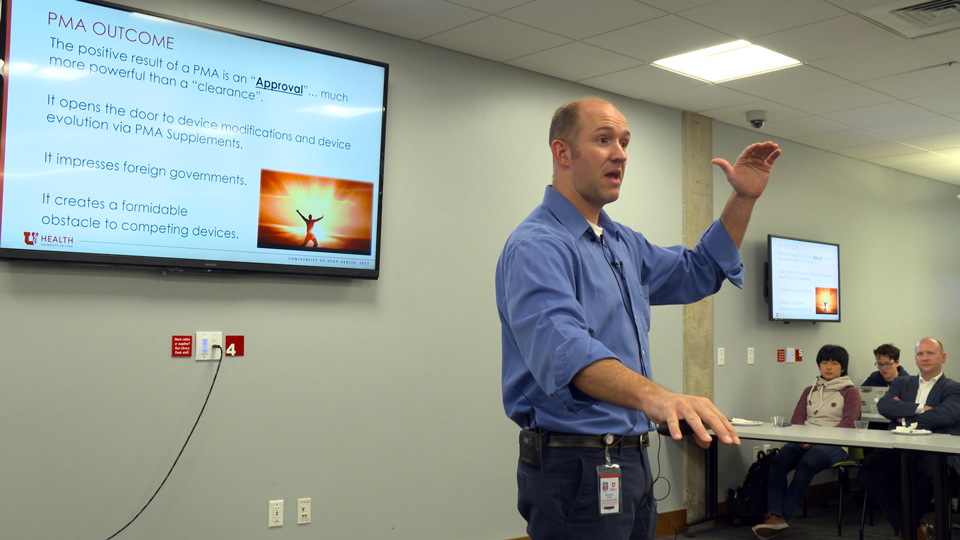 PBV's other current project is for long-time client Utah Clean Energy. This series shows builders how to make new houses energy-efficient and affordable. The first test case is Habitat for Humanity. We just started shooting and when it's finished, the series will combine interviews, graphics, animations, and construction video including from our 4K drone. Ground breaks when the snow melts. But Brandy Smith of Utah Clean Energy (left) and Shellie Barrus of Habitat for Humanity are excited to show off the lot now!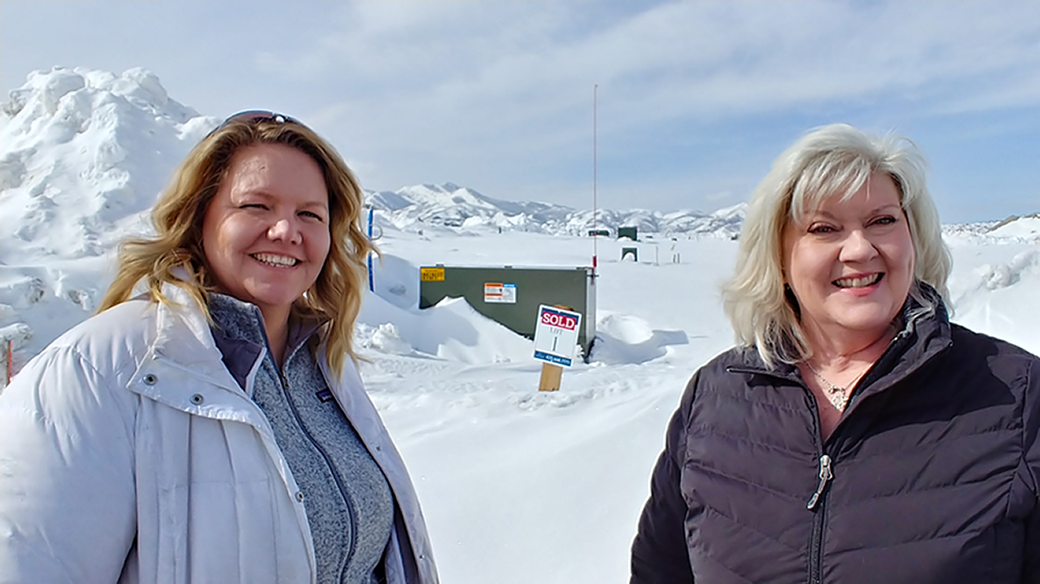 ProBusiness Video is Ken Schreiner: Camera, editor, animator, composer, writer, performer, drone pilot, and lion tamer. Located in Salt Lake City UT, serving businesses, non-profits, and organizations everywhere. Call 801-674-2240, email ken@probusinessvideo.com, and learn more by clicking the icons: