Fantastic spring for PBV! April: Shot a testimonial for Open Universities Australia, a group of online higher education institutes, with a student who lives in Utah and teaches high school dance. It's fun and challenging to shoot live action. But it's also fun and challenging working with people on the other side of the planet through the many internet-based services that hire us. Here, we worked with the Australian-based agency 90 Seconds. Their system of finding video makers, coordinating, collecting video data, and all-around execution of a project is amazing. And so was the final product which was edited in Australia (click the pic).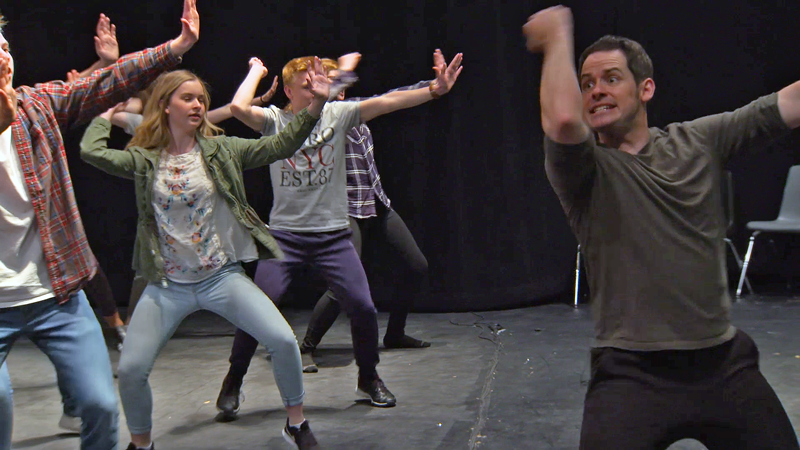 May: PBV spent two weeks camping and shooting in southern Utah. These are the first episodes of a series celebrating Utah's state parks in super high-resolution 4K/UltraHD. One of our stops was Quail Creek Reservoir near Hurricane where we flew our Autel Robotics X-Star Premium drone. Unlike national parks where drones are illegal, you can fly in many Utah state parks for a small fee and observance of a few commonsense rules. PBV's next trip is September-October.
Our May adventure marked the debut of our incredible, new camper/mobile studio: the Taxa Cricket! Only 1500 pounds and 15 feet long, the Cricket uses solar power as well as a customized battery system allowing us to edit and perform the functions of a studio but in the wild! Check out the bathroom - the tall tent on the right - with shower and toilet. Makes roughing it not so rough.

June: 2019 is the 12th anniversary of ProBusiness Video becoming the world's first solar-powered video production facility! The pic is me recording the installation of our 200kW sun-tracking array. Ours was the first structure of its kind in Salt Lake City. Click the pic to watch the video of the installation. PBV has done videos for Utah Clean Energy and and other renewable energy and environmental groups.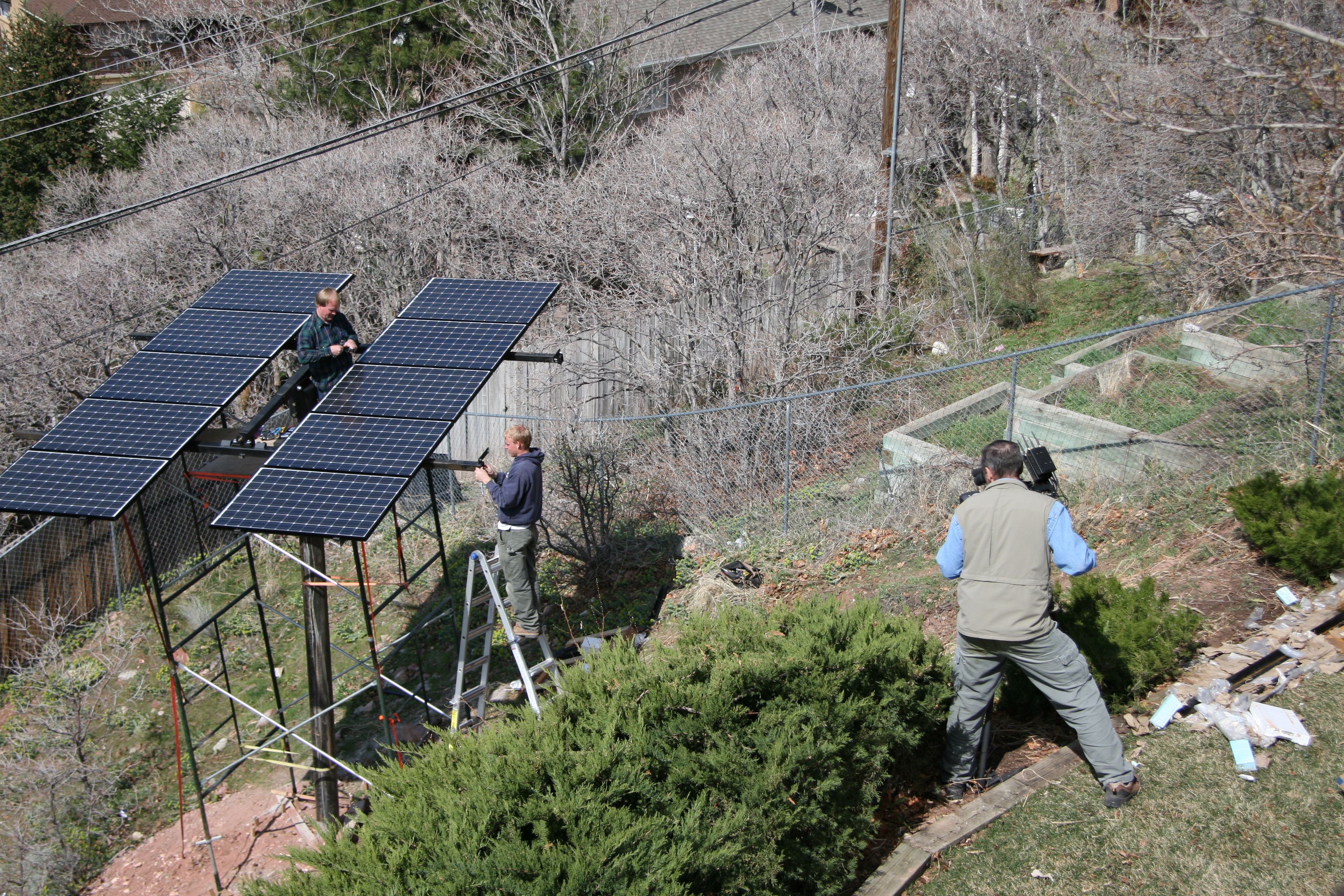 ProBusiness Video is Ken Schreiner: Camera, editor, animator, composer, writer, performer, drone pilot, and amateur philosopher. Located in Utah, serving businesses and organizations globally. Call 801-674-2240, email ken@probusinessvideo.com, and learn more by clicking below: